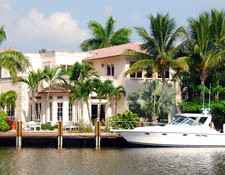 THE PURCHASE, ownership, development, management and transfer of real estate can have serious implications if not planned and executed properly. Meyer Law Firm can help you avoid expensive and timely real estate mistakes. For many people, the purchase of a home is the largest financial transaction of their lives. When taking such a serious step, it is important to have legal representation.
Purchase and Sale
Meyer Law Firm represents you through the entire real estate process. After the offer is signed, we confirm that the title is in proper legal condition and that the necessary contingencies and requirements are satisfied. If you're selling a property, we will prepare necessary title deeds and other closing documents. On new construction, we will assist in setting up any escrows for uncompleted items. We will also attend the closing with you.
From title to closing, Meyer Law Firm will be representing you.
Title Insurance
A title is the rights of ownership to property. To avoid surprises about ownership, you should have your attorney conduct a thorough search to uncover any ownership issues before you close on your new home or property. This entails tracing back ownership and checking for potential issues including construction liens, unpaid real estate taxes, court judgements, forged deeds, or undisclosed heirs.
With today's electronic age, one would expect that determining property ownership would be easy and accurate by simply running a title search. Unfortunately, that is not always the case. Sometimes even with a thorough title search, not all issues may be clear or readily apparent.
Title insurance protects you in these situations. If issues arise, the title insurer is required to defend your case, resolve the problem, or cover any financial implications.
Real Estate Tax Appeals
Every year we dread opening our Notice of Proposed Taxes.  The amount we owe typically has gone up, even though our home values don't keep up and, in many cases have taken a drastic downturn. You should contact us to discuss your options as soon as you receive your Notice, as there are strict deadlines for real estate tax appeals.
Meyer Law Firm has substantial experience assisting clients in avoiding tax increases and, in certain cases, lowering their real estate tax assessments.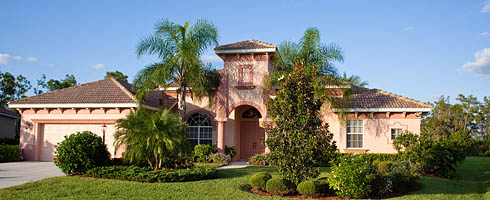 Learn More About Real Estate
The following pamphlets from The Florida Bar provide additional information on buying and building a home:
Below are questions our new clients ask most frequently about real estate. Since the legal world has many variables which make it difficult to answer most questions with a brief paragraph, we recommend that you use these answers as informational only and seek legal advice to ensure that your specific case is handled to meet all legal requirements.
A title is the rights of ownership to the property.
A title search can uncover many issues with title to property including the following:
Construction liens.
Court judgements.
Unpaid property taxes.
Improperly executed will.
Unfortunately, not all issues can be found even with a thorough title search. Title insurance protects you in these situations since, if issues arise, the title insurer is required to defend your case, resolve the problem, or cover any financial implications.
The title insurance premium is based on the purchase price and is paid at closing.
An attorney will protect your interests and ensure proper title and treatment of closing costs. An attorney's advice can prove invaluable in the following circumstances:
The contract terms are not in your favor.
Discovering that someone else has claim over the property.
Title issues that cause problems for you when you try to sell the property.
Breach of contract due to unclear terms or a lack of understanding.
A contract that isn't legal.